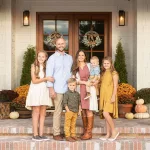 That's called integrity. And it's what his dad – also a roofer – taught Victor as a kid.
Maintaining his company's integrity is one of the main reasons Victors Home Solutions is SE Michigan's fastest growing roofing contractor.  Of course the other reasons include their Fair Price Guarantee, their No Leak Guarantee, and their Service Guarantee.  So far, Victors has replaced millions and millions square feet worth of roofing, not to mention creating more than a few raving fans (including us) in the process.
Don't believe us? Google Victors Home Solutions and read the reviews. Look them up on Home Advisor and see how often Victor's Roofing appears on top. Read their yelps on Yelp. Take a gander at guildquality.com.
Now go ahead and schedule that free estimate.
When you want to trust that your roofing job will be done right even with nobody looking, Choose Victor's Home Solutions.
You can use the form to get an appointment for a free estimate, or call 734-228-4614. Victor's Home Solutions. Built on Integrity…says so right on his trucks.

Built on Integrity (says so right on the trucks)
5002 Dewitt Road | Canton, Michigan 48188 | 734-228-4614